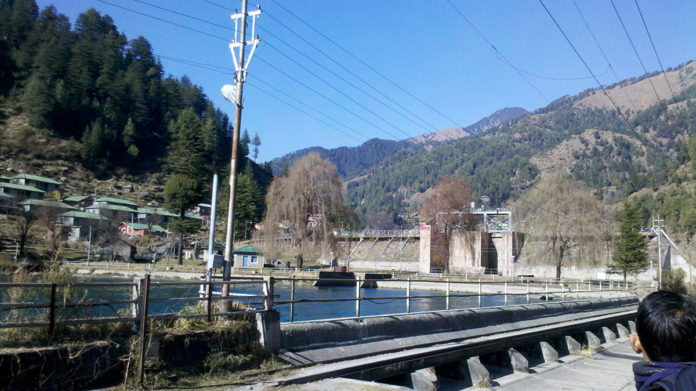 Barot & Chauhar Valley of Mandi District one of the finest place to visit in Himachal Pradesh. In term of peace and natural beauty, Chauhar Valley is abandon by nature.
---
Surrounded by high mountains of Dhauladhar range of Himalayas and thick forest of Pine, Borot is good place to visit. Barot is world famous for Trout Fish and angling of trout in the upstream of Uhl river . Barot has one Himachal Govt run Trout fish Farm and also have lots of private fishing farms. Due to cold weather and favorable condition for trout you can find quality trout fishes here.
Caution fishing is not allowing in the month of fish breeding.
There is a reservoir on Uhl river for Shanan Power House at Barot maintained and owned by Punjab Govt. which run Shanan power house for electricity production.Barot has 4 rest houses and some private guest house one can also go for rest house and guest houses at Multhan which is hardly 1 KM from Barot. There is also a link road to Bir Billing from Barot via Khotikod and Badagram.
Barot also forms the gateway to the Nargu Wildlife Sanctuary which lies across the Uhl. The sanctuary is home to the monal, black bear and ghoral. Within it are forest rest house s at Thaltuckhod and Silbandhwari. Through woods of cedar and pine a trek route cuts across the sanctuary to Kullu.
---
Barot is a frequent backpacker and day tourist destination. Many trekking trails pass through Barot, including trails to Bada Bhangal, Manali and Kullu. Most of the day tourists as attracted by the serene surroundings and cheap availability of accommodation.
Biking from Mandi to Barot
Our Journey start from Mandi to Barot to cover a total distance of 66 KM from Mandi to Barot. The Road condition are normal as compare to other Himalayas road.
Barot is situated 25 km off National Highway 20. The diversion to Barot is at a village, Ghatasani, 35 km app from Mandi. This bye road passes through Jhatingri and Tikkan. From Tikkan, the road runs along the Uhl river till Barot. A major portion of this road is single lane, though not one way.
As we were on bikes so it was great to stop where ever we want on the way, there are many beautiful places along the way toward Barot. Some of the places are as from Mandi to Barot (chronological order from Mandi) Narla, Padhar, Urla, Ghatasini, Jhatingri, Tikken and Barot in Mandi district.
We took small refreshment and keep our journey along Uhl river upto Lohardi village of Chhota Bhangal region which is in Kangra District, spending some time their with nature and after that we turned back to Barot for night stay.
Barot is the last village in Mandi district's Chauhar valley after that there is a Chhota Bhangal region of Kangra district of Himachal Pradesh, Khotikod, Badagram, Multhan and Lohardi are famous villages of Chhota Bhangal near Barot. Various Trekking route are start or passes via Barot, some famous are Manali to Dharamshala over Seri pass in Kullu, Barot-Danshar Lake -Chhota Bhangal and trekking to Bada Bhangal.
---
The Best time to visit Barot and surrounding area is March to June. One can also visit in the winter when Barot experience heavy snow fall.
The Average height of Barot is 2200 meter and it has cool climate with extreme cold weather in the month of Nov-Dec-Jan-Feb.
Distance: Mandi – Barot: 66KM, Jogindernagar- Barot: 45 KM.
---
Some pics from the trip